Stephenie
posted more on her site about "The Host" being made into movie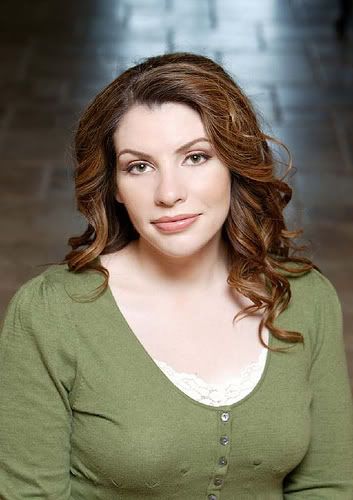 Hey guys, great news! The Host is on its way to the big screen:

Variety.com: "Twilight's Meyer..."

I'm so excited to be working with Nick Weschler, and Steve and Paula Mae Schwartz to bring The Host to a visual format. They've all been a dream to work with, so lovely and collaborative, and I feel like we're in a really good place to make a great movie together. And then to have Andrew Niccol writing and directing? Truly awesome. If you've never seen Gattaca, go watch it now. One of my favorite movies of all time. It's such a great example of character driven science fiction, which is ideal for The Host, no? I'm having an absolute blast imagining different dream casts, which I would post if people didn't take my silly blogs so seriously these days. I'm looking forward to seeing the cast lists you come up with in the fansite forums, and if any of them match mine.

So, very exciting. Yay Host!

XO
Steph
Variety article
Producers Nick Wechsler, Steve and Paula Mae Schwartz have used their own money to acquire screen rights to "The Host," the first adult novel written by Stephenie Meyer, author of the "Twilight" series.

Andrew Niccol will write the script and direct.

Meyer's novel is a love story set in the near future on Earth, which has been assimilated by an alien species that call themselves "Souls." They are benevolent parasites that subsume the conscious of humans and take possession of their bodies. One such soul, The Wanderer (so named because she has wandered among so many different worlds) is fused with a dying human named Melanie Stryder, in an attempt to locate the last pocket of surviving humans on Earth. The Wanderer cannot subsume the forceful Melanie, and they battle for the girl's memories and her spirit.