Anyone on pins and needles to find out the exact song list for the New Moon Soundtrack?
More about the actual soundtrack in
this interview from the New York
Times. The songs are supposedly much darker and depressing than the high energy soundtrack of Twilight. Some bands were also given exclusive viewing of scenes in the movie to help them in composing their music (very cool!)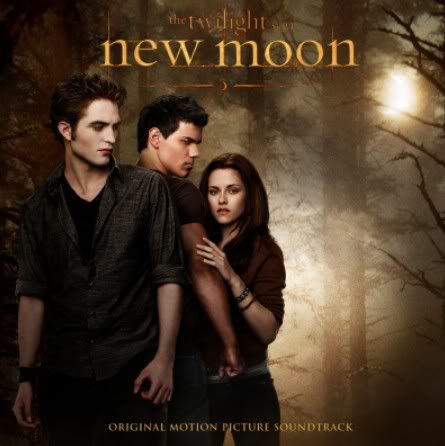 For bands placement in a "Twilight" film means huge potential sales and wide exposure.

The first soundtrack had a loud, full-throttle sound in artists like Paramore and Linkin Park, but the songs on "New Moon" have a soft, melancholy touch.

All the music for "New Moon" is new, and Ms. Patsavas said some artists were shown scenes from the film as a guide. Chris Walla, a guitarist in Death Cab for Cutie, said that he had read two of the "Twilight" books when the band recorded "Meet Me on the Equinox," in July, but that the lyrics, sung by Ben Gibbard, are more suggestive than literal.

Ms. Patsavas, known for her work on television shows like "Grey's Anatomy" and "Gossip Girl," said she was confident that the "New Moon" soundtrack would include Thom Yorke, Bon Iver and Band of Skulls. Death Cab for Cutie's "Meet Me on the Equinox," the first single, had its premiere on MTV.com on Sunday, as part of a "Twilight" promotional blitz surrounding MTV's Video Music Awards. There has been extensive speculation in the music industry all summer about who else would be included. Representatives of Grizzly Bear and the Killers said those groups would be on the soundtrack, but Ms. Patsavas declined to comment, saying that the track list would be completed and announced on Friday.




Read More
here


You can Preorder the Soundtrack here