Just for Angela this morning- Some Interesting pictures of The Fach, Mr Doctor Doctor himself! onder what they are shooting!
Radar Online reported
these pictures, of Carlisle and the rest of the "Protectors" getting into costume and character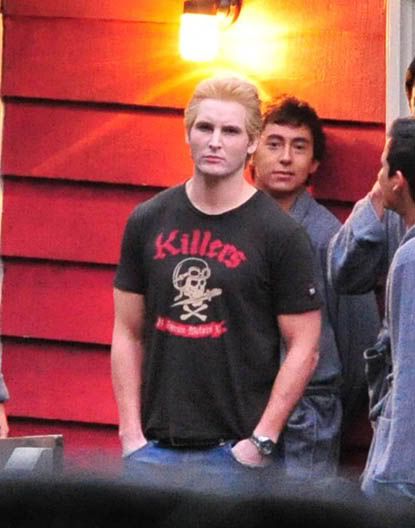 LOVE THIS!. Some of the actors just know how to play to the paparazzi, I'm telling ya
Noting the bathrobes, and clearly bare chests, do these boys EVER get to put on clothes? Must be easy on wardrobe department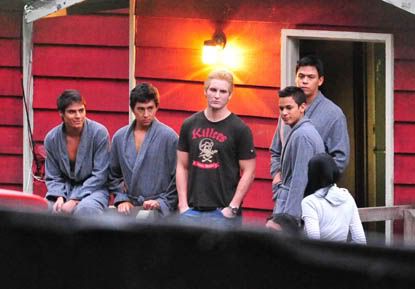 Someone suggested this is after the huge fight, after Jacob is injured and Carlisle goes to do some Doctor help on the poor dog.