I have no idea if any of you have seen Donnie Darko or
S.Darko
, but Jackson is in S. Darko and we watched it recently. I noticed a particular pair of glasses that seemed pretty familiar
Jackson in S. Darko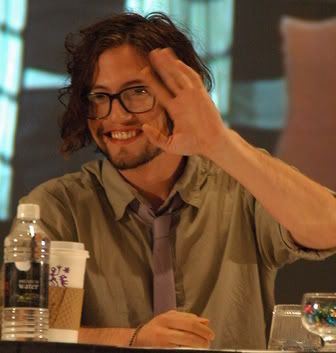 Hmmm. Oddly familiar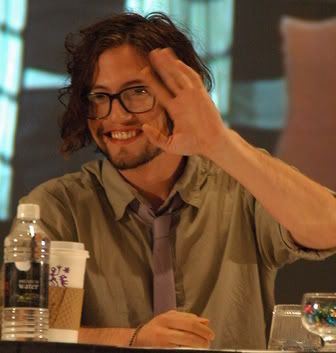 I think the glasses are so similar that Jackson is pondering the connection here
ARE they the same glasses?
And because I just CANT RESIST posting this yet again. I mean he IS wearing the glasses, so it counts right?! Yeah, it does. Me, The WolfMan and Jackson with his arm around Secuuurity/Wolf Man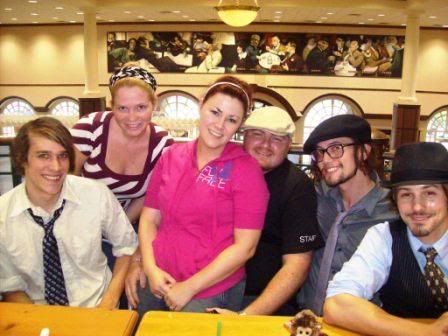 Just an insane tidbit that made me laugh pretty loudly: at one point in S. Darko, one of the characters says "Life Sucks And Then You Die". And without thinking, without hesitation, I instantly blurt out in this group of people "yeah I should be so lucky"