So Chris Hansen. I'm sorry that today just put you out of a job, as now the billions of women who have been oggling Taylor Lautner are now allowed to observe, drool and lick the screen when seeing pictures of Taylor. You know. Like these: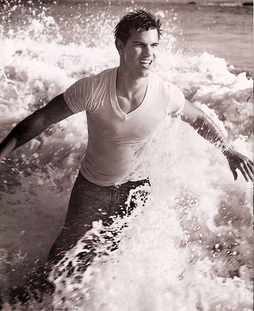 Even this is hot.
Even THESE pics are ok now!
This picture used to be completely ridiculous to me. Just completely stupid and posed. Now, not so much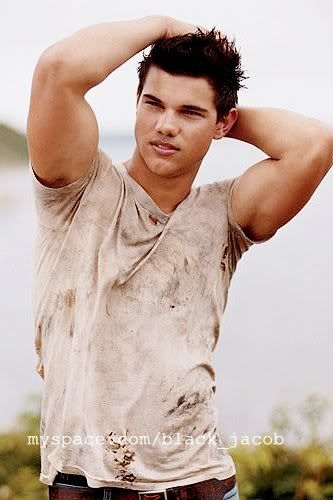 Again. 1 year ago, this was SUPER stupid looking, and so "I'm a male stripper at Chippendales" cutesy contrived
Can I just go ahead and admit it? I thought today would be NO. BIG. DEAL. I"m not Team Werewolf and I'm surely not a massive Taylor Lautner admirer. Yet looking for pics today to post in the blog, AND knowing he's legally an adult, actually made me think that Tay's pretty damn hot.
He's actually sorta beautiful. Wonder if anyone's ever told him that.
So Tay, what DO you think about this national Holiday just for you?
REALLY? You really have no opinion? Nothing to say about millions if not billions of women adoring you and lusting after you?
NO NO NO. No you gotta give me more than that! We will take back this National Holiday mister. Don't act all innocent as if you had no idea the level 7.6 Richter scale earthquake your birthdaywas going to cause today in the fandom. You are 18. Act like an adult. Embrace the fact that you are now a huge sex symbol AND legal. And stop acting like you don't love it. Don't be coy.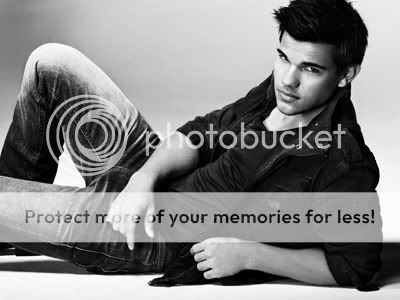 That's what I thought. That smirk and pose say it all.
OK ok ok we get it Tay. You are embracing your new found status and legality and you are showing us all how happy you are that millions of women adore you. But you are pushing it. That's kinda cheesy Tay, not sexy.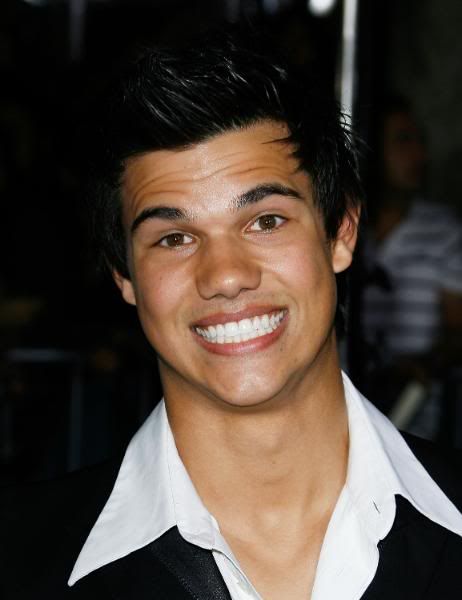 Cheesy. Try harder
I give up. That is not what we meant when we said "sexy beast".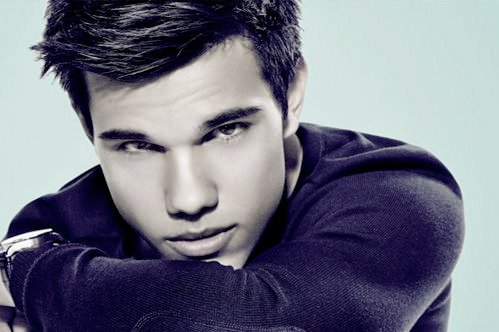 Ok. Perfect.